Great
Gave as gift to my Dad. He absolutely loved it. Everyone thinks it's a picture of our farm because the barn, cattle, and dog are so realistic. Hayooo customized the canvas perfectly for me and I love that it came framed and ready to hang on the wall. Plan to order from in the future.
Related products
Recently Viewed Products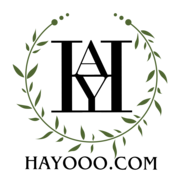 Join Our VIP List
Join our VIP list and get an exclusive access to new releases and claim your free gift!