---
The Amazing Farmhouse Canvas Inspires Life and Reminds Your Childhood
Farmhouse wall art is one of the most loved art prints of all time because of its strong inspiration. People love the farmhouse style because farm images remind them of precious childhood. Sometimes you remember something in the past at your farmhouse that is just so dang wonderful that you cry aloud.
Why Choose Hayooo Farmhouse Wall Decor?
With the growing popularity of farmhouse style, it has become much easier to purchase farmhouse decor. We have been designing a large quantity of farmhouse canvas art for the living room, kitchen, bedroom, bathroom, and so on. We hope you appreciate these artworks as much as we did create them.
You will be amazed when seeing your childhood's image in our unique and beautiful farmhouse canvases. Hayooo farmhouse canvas art is a creative farm accent for your home and creates a complete and cohesive decor.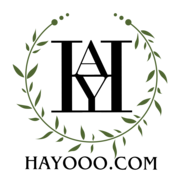 Join Our VIP List
Join our VIP list and get an exclusive access to new releases and claim your free gift!