Mother's Day is observed every year on the second Sunday in May. What is the best gift to give for mother day?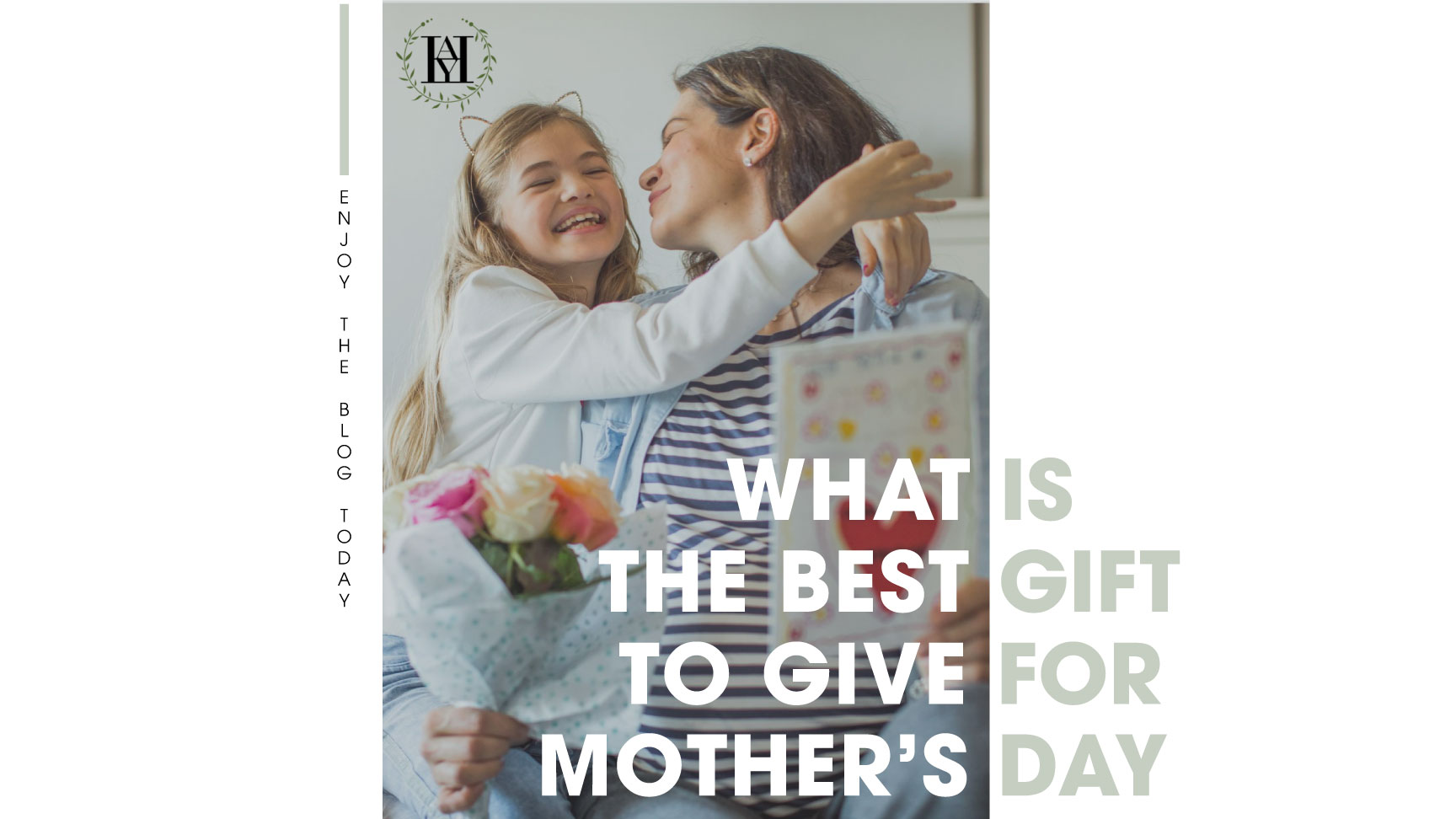 Don't worry, even if your budget is limited, you'll be able to discover a tip that works for both you and your mother! Whether it's flowers, a relaxing massage, or simply an honest thank you, we're confident she'll appreciate your thoughtfulness.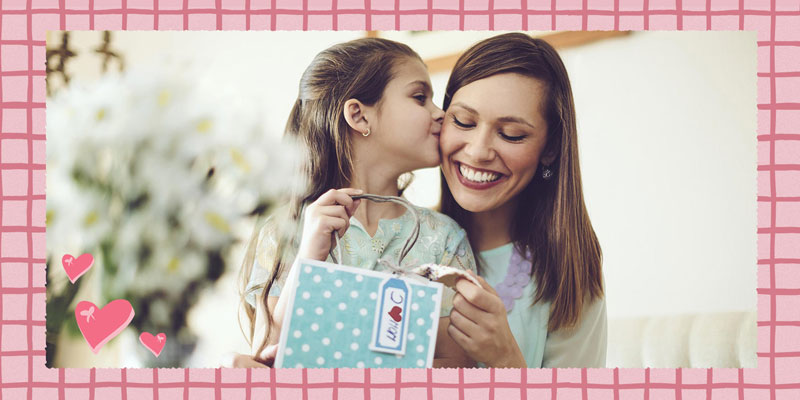 Important note: Pay attention to your mother and figure out what she enjoys so you may choose the best gift for her!
1. Spend time for her
Have you recently moved out and visited your mother only once or twice a year? Give her some of your time, because time is the most valuable present you can give her! This can be accomplished in a variety of ways, including a phone call, a thoughtful note, a visit, or even a full weekend just the two of you!
Pay your mother a visit, and maybe even bring her a handmade cake! We can assure you that your mother will be overjoyed!
2. Massage
Long hard days, and a large number of people to look after? If this describes your mother, it's time for you to give her a break. Get her a massage and leave her alone time to relax. You can pick from a variety of possibilities here, depending on your budget and tastes. There are numerous relaxing choices, ranging from a head massage to acupuncture and healing massage.
3. DIY Flower Pots
Be creative! There are a variety of ways to decorate a flower pot, but acrylic paints work best because they are waterproof and adhere to practically any surface! If painting isn't your thing, you may still decorate the flower pot with other items! For instance, mosaic stones require only mosaic stones, tile adhesive, and a creative idea.
4. Gift Voucher – Gifts For Mother Day
Your heart is overflowing with joy, but your wallet is empty? Don't be concerned! Make a tiny book of gift vouchers for your mother with paper and scissors! Here, anything is possible. Consider cleaning, caring for your younger siblings, assisting with computer issues, or acting as a shopping companion for your mother. A thoughtful voucher can make your mother very delighted!
5. A More Adorable Method To Deliver Her "I love you, mom" Greetings
Moms enjoy nothing more than being told their children love her at random, and this inventive box allows you to do it in a way that is more personal than a text message. The heart on the box will spin when you send a message, and she will be able to open it and read the digital display of your loving words.
6. What is the best gift to give for mother day? – A Customized Photo Calendar
A desk calendar is a nice addition for her desk, but one with images of her and her family is even better. She'll enjoy looking at her calendar and recalling her favorite moments with you.
7. A warm blanket to assist her in sleeping more soundly
This weighted blanket, made of soft organic cotton like her favorite T-shirt, can help her fall asleep faster, and its buttery softness is ideal for wrapping up in. In our review of the top weighted blankets, we named it the best throw blanket.
8. Custom Canvas Arts – Personalized Gifts For Mom
With everyone's busy schedules, getting the entire family together for a group portrait is nearly impossible. Surprise your mother with this one-of-a-kind gift: a personalized drawing of your entire family (even pets). Your mum will enjoy it, and she might even use it for next year's Christmas card if you design it on canvas.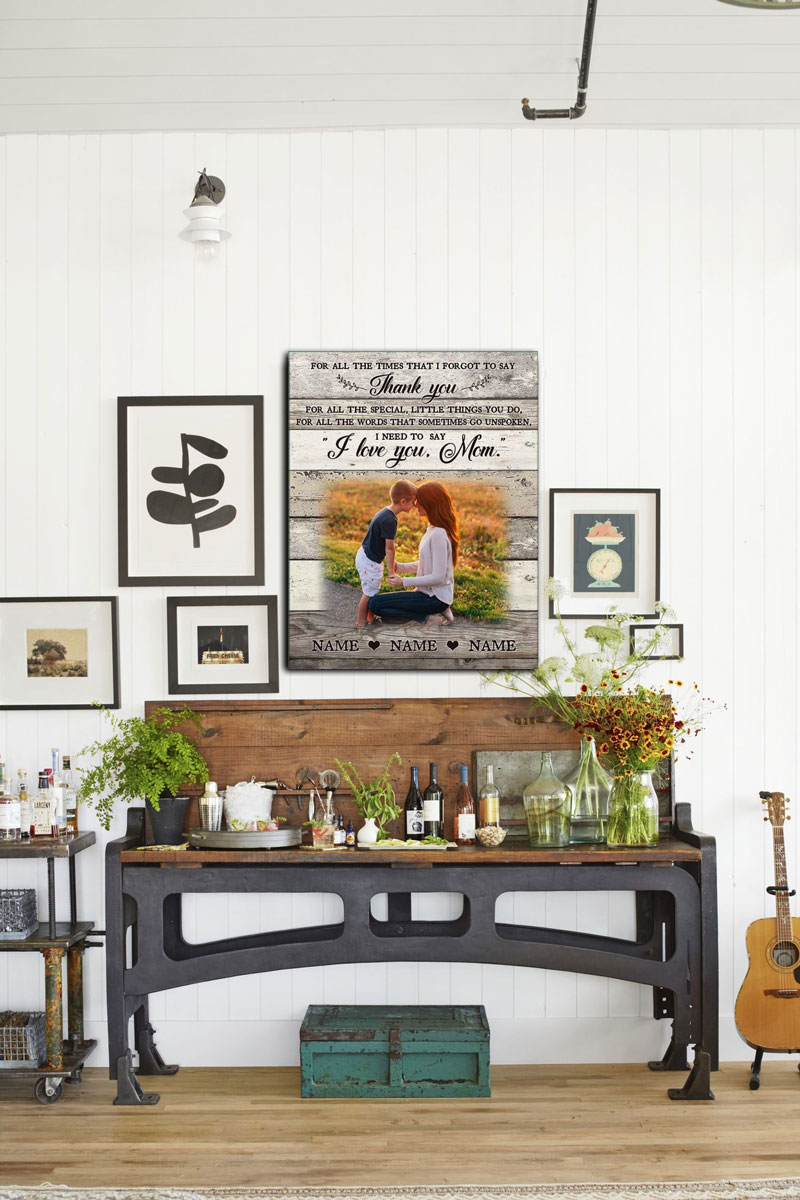 9. Flower Subscription
It is impossible to go wrong when giving gorgeous flowers to mother. Because each flower is unique and represents some wonderful symbolism, it is both a classic and one of the most touching gifts of all time. 
You can choose from gorgeous roses, carnations, lilies, gerberas, and other mesmerizing flowers in exquisite floral arrangements to honor your mother on the forthcoming Mother's Day.
10. Chef Apron of the Year
No one can match your mother's incredible culinary abilities. But how often do we acknowledge her culinary abilities? Isn't it true that this doesn't happen very often? So, on Mother's Day, give her the greatest chef apron with her name embroidered on it to make her feel more special. When you're away from her due to work or other obligations, let her know how much you miss her and all of her recipes.
11. Skincare Kit
Mom always takes care of you and your family, but she has very little time to look after and care for herself. Give her an efficient skincare kit from a well-known skincare company for Mother's Day to encourage her to take care of her lovely skin. You can either self-customize the skincare kit based on her skin type and needs, or purchase one that has already been customized.
12. Set of Scented Candles
Our mothers enjoy adorning our sweetheart's nest with decorative goods such as showpieces and even trendy scented candles. These perfumed candles are in charge of creating a nice, positive vibe throughout her entire family, making everyone happy and healthy. She can even revive herself after a long, tiring day by taking a long, relaxing bath while lighting a fragrant candle beside the bathtub.
13. Succulents
Succulents are low-maintenance, attractive plants that make a wonderful Mother's Day present for your mother, mother-in-law, or any other mother figure. Succulents were traditionally given to express love in front of the receiver in ancient Japanese culture. 
Seven was thought to be a symbol of perseverance, courage, and selflessness, or more precisely, love. You can acquire a fleshy ornamental succulent plant for your mother from your local online or offline nursery.
14. A Beautiful Piece Of Jewelry
Jewelry has a particular place in the hearts of all women. In this regard, your mother is no different. As a result, you have the option of impressing your mother by giving her a delicate piece of jewelry. You can choose something Boho or even contemporary to complement her jewelry preferences. She would adore wearing and flaunting your love for her at a function or a special occasion.
15. Air Fryer
Give your mother an air fryer if she has sworn to give your family only nutritious foods. An air fryer is similar to a convection oven in that it allows you to fry anything from frozen chicken wings, fritters, and homemade french fries to roasted veggies and fresh-baked cookies with little or no oil, butter, or fats. You may choose an air fryer that fits your budget at any well-known kitchen equipment store.
16. Stylish Purse/Handbag
Assist your mum in being organized and stylish at the same time. Give her a fashionable, long-lasting handbag or purse to keep all of her needs in one place. She doesn't have to spend time searching the house for her needs or worrying about where all her critical belongings are. Many handbag/purse brands, such as Lavie, Caprese, Baggit, and others, are available.
What is the best gift to give for mother day? We've put together a list of some of the best Mother's Day gift ideas so you can show them how much you care this Mother's Day.